In Paranormal Hub
Have you had or do you know of any paranormal experience?
Now you can tell us your experiences in the next section of Report. To participate you must be aware of the news where we will explain how you can be part of this initiative.
Estreno: La Virgen Falsa- Aparición demoniaca en Morovis, PR
On Tuesdays we will be posting the videos for our YouTube channel. They will be announced days before so they can talk about the topic in the premiere chat. This week's video is about the case of the False Virgin and we share it below:
News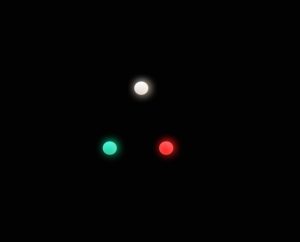 Possible OVNI sighting (04/07/19) at Expreso 22, Vega Alta, PR [8:40 PM] – An object that was assumed to be a drone flying over the highway had three lights: white, red and bluish green. These formed an isosceles triangle with white being the furthest. The lights did not blink and gave the impression of being static.
UFO looking like human floating (040/09/19) in Scottsbluff Nebraska- A man leaves his house and observes a dark object floating in the sky. Immediately record the observed. See Video| UfoStalker
If you know you have experienced a paranormal event you can share your experience through the media in which we participate or write to admin@paranormalhub.org.
Trivia de la Semana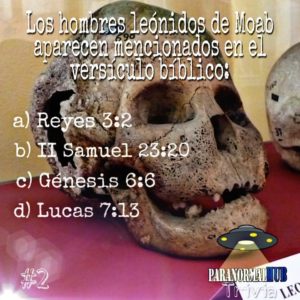 The lion like men of Moab are mentioned in which Bible verse:
Kings 3:2
II Samuel 23:20
Genesis 6:6
Luke 7:13
*Leave your answer in the comments…
Answer of the last Trivia
The other case that occurs near the island is the legend of Trauco. Both occur in Chiloé, Chile.
Comics
Cheesy Artwork #aliens #cropcircles #UFO #cow #cows #design #cream #comics #humor #funny pic.twitter.com/Qpu1sAu8GN

— Roger Phillips (@UFOSculptor) April 11, 2019